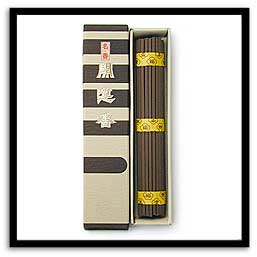 Good Fortune
60 Sticks - $19.95

"Good Fortune" perfectly captures the auspicious elegance of this beautifully crafted traditional Japanese incense. Thick square-cut sticks produce a clean, dry, woodsy scent from a centuries' old blend of Vietnamese aloeswood, sandalwood and other fragrant herbs and spices. Good Fortune incense is hand-bundled and handsomely packaged in an attractive gold-stamped box, suitable for gift-giving.
BURN TIME: 45 min.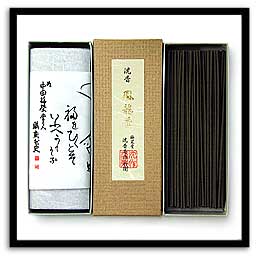 Phoenix+Dragon
140 Sticks - $49.95

Phoenix+Dragon commemorates Baieido's founder Jinkoya Sakubei. In 1657, Yamatoya Kakuemon, a medicinal herb dealer in Sakai city, took the name Jinkoya -"aloeswood (jinkoh) trader"- and began selling incense sticks and raw ingredients. Phoenix+Dragon lives up to Baieido's long and distinguished heritage in this deeply fragrant incense, crafted from rich Vietnamese aloeswood.
BURN TIME: 30 min.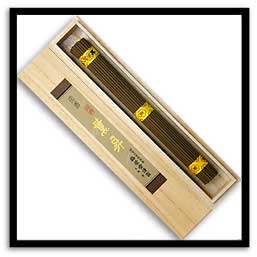 Rising Scent
60 Sticks - $79.95

Rising Scent nobly describes the majestic character of this super premium aloeswood incense from Baieido. The superior quality and high concentration of rare, highly sought after Cambodian aloeswood in Rising Scent make this special product a treasure for the incense-lover. The long, thin delicate sticks are carefully bundled by hand and packed in a luxurious, gold-stamped wooden presentation case.
BURN TIME: 40 min.