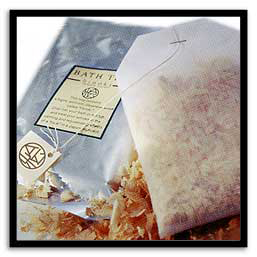 Hinoki Bath Tea
- $6.95 -

.
Drop this over-sized hinoki "teabag" in a hot bath to experience the relaxing, clean scent of aromatic hinoki wood - as seen in Forbes magazine (click to read).
MEASUREMENTS:
.
4 x 5½ inches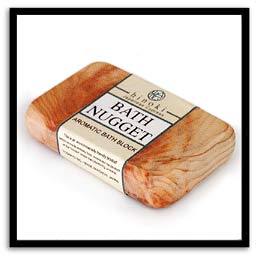 Hinoki Bath Block
- $7.95 -

.
Drop this beautifully grained wooden block in a hot bath or rub on your skin to release the refreshing fragrance of hinoki - recognized as a stress-reliever in aromatherapy.
MEASUREMENTS:
.
3¼ x 2 x ¾ inches


Hinoki Scent Bags
- $6.95 -

.
Three hinoki-filled scent bags that may be used in drawers, closets, luggage - anywhere you'd like to bring the fresh, clean scent of a peaceful Japanese forest.
MEASUREMENTS:
.
4½ x 3 inches each