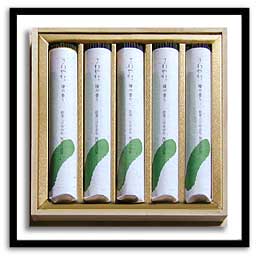 Baieido Hinoki Incense
500 Stick Wooden Box - $89.95


Hinoki is a wood treasured in Japan for its aromatic, healthful and healing properties. Baieido's Hinoki incense captures the beautiful fragrance of Hinoki in a stick that smokelessly releases aromatic hinoki oil into the air.

BURN TIME: 35 min.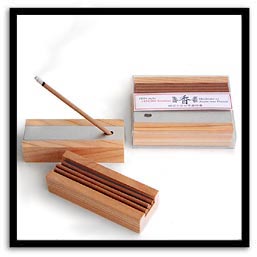 Tosa Ryu Hinoki Incense
8 Sticks w/Stand - $12.95

A luxurious incense set including high quality hinoki incense, hinoki wood holder and stylish aluminum-topped burner - all attractively packaged in a clear plastic box that makes it great for travelling and gift-giving, too.

BURN TIME: 20 min.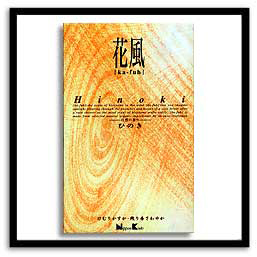 Nippon Kodo Hinoki Incense
400 Stick Box - $29.95

Nippon Kodo's Hinoki Incense captures the elegant scent of hinoki wood, dear to the hearts of the Japanese people. The authetic aroma of hinoki lingers in your heart and gives your environment an easy, natural feeling.
BURN TIME: 35 min.