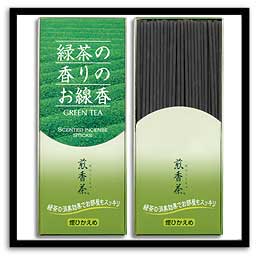 Baieido Green Tea Incense (SMOKELESS)
150 Stick Box - $19.95

The scent of green tea adds contemporary flair to more than 350 years of Baieido tradition. During production, Japanese matcha (powdered green tea) is kneaded into the incense dough so that the finished sticks release a refreshing green tea fragrance.
BURN TIME: 35 min.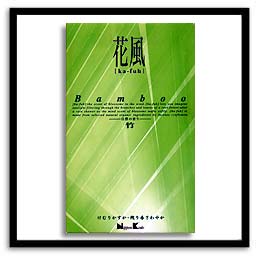 Nippon Kodo Bamboo Incense
400 Stick Box - $29.95

Nippon Kodo's Bamboo Incense has the clean scent of a cool bamboo forest. Exotic bergamot and other subtle fragrances are also used to reproduce the pure aroma of real bamboo. The scent lingers in your heart and gives your environment an easy, natural feeling.
BURN TIME: 35 min.