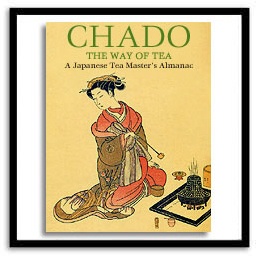 Chado-The Way of Tea
- Sasaki Sanmi -
742 pages with illustrations
Softcover (6 x 9")
- $39.95 -

-
Covering tea-related events through the year, tea master Sasaki Sanmi provides evocative vignettes of intimate tea gatherings, seasonal events and more. Scattered throughout is his selection of poetry to accompany the tea ceremony. Chado is both an almanac and encyclodedia of tea, displaying the deep interconnection of man and nature thoughout the year and embodying the expression:
Ichigo ichie, "every encounter is once in a lifetime".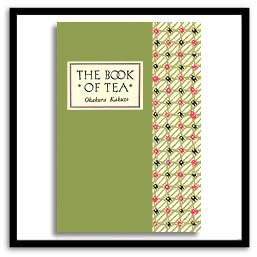 The Book of Tea
- Okakura Kakuzo -
133 pages with illustrations
Hardcover in slipcase (8 x 5")
- $19.95 -

-
First published in 1906, The Book of Tea masterfully blends a history of tea and the Japanese tea ceremony with descriptions of Taoism and Zen, flower arranging, architecture and art appreciation. The result is an eloquent treatise on tea and the aesthetics of Japan. The author uses tea as a way to show us the differences and similarities between East & West. For him, the teacup is the cup of humanity. Savor it, like this book, slowly and deliberately.