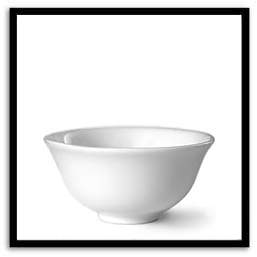 Porcelain Tasting Cup
- $5.95 -


Elegantly simple, fine white porcelain teacups help you serve your guests (or just yourself) in classic style. Traditional handleless teacups have a wide flared rim for comfortable drinking and easy handling when hot.
CUP SPECIFICATIONS:
.
HEIGHT: 1¾ inches
.
DIAMETER: 3¾ inches
.
CAPACITY: 3 oz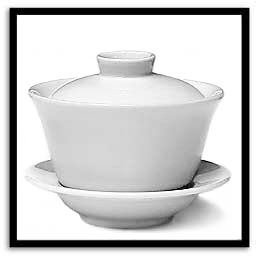 Covered Teacup (Gaiwan)
- $14.95 -

The traditional covered teacup (gaiwan) of China is the universal implement of tea preparation. It can be used for steeping, serving, and drinking. The tea leaves are placed in the cup and covered with hot water. Hold the lid in place to keep the leaves in the cup while sipping or pouring.
CUP SPECIFICATIONS:
.
HEIGHT: 2¼ inches
.
DIAMETER: 4 inches
.
CAPACITY: 5 oz
.



ADD COASTER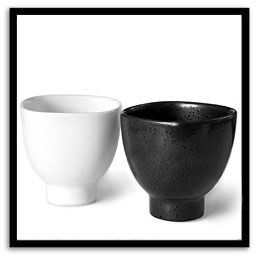 Square Teacup
- $8.95 -
white charcoal

Adding a unique accent to any tea service, these beautiful porcelain cups are available in glossy white and matte charcoal finishes.
CUP SPECIFICATIONS:
.
HEIGHT: 3½ inches
.
WIDTH: 3¼ inches
.
CAPACITY: 8 oz